The Latest From Our Partners
CDCE is a provider of industry leading mobile computing and IoT technology solutions to the public and private sectors. Our staff, products and services provide your organization with focus targeted solutions to increase efficiency at lower costs.
Industries Served
Public Sector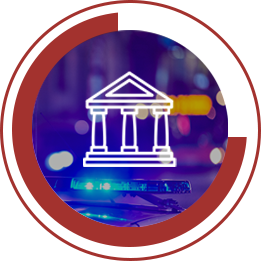 Energy & Utilities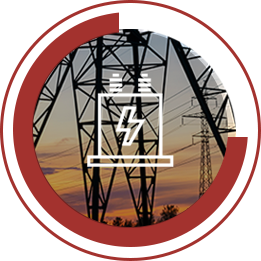 Military & Federal Contractors
Automotive & Transport
Field Services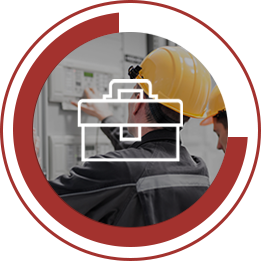 Warehouse & Distribution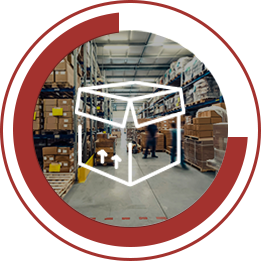 What Our Customers Are Saying About CDCE
"I confidently and unequivocally recommend CDCE for projects involving installation and/or maintenance of electronics equipment. As a Project Manager I had the privilege and honor of working with CDCE for three (3) projects involving electronics equipment installations within the past year. At each instance, all CDCE personnel that I interacted with were professional, knowledgeable, punctual, organized, and extremely communicative."
"The equipment inventories they kept were thorough and accurate, and never once conflicted with the records I kept. At every scheduled event, all expected CDCE personnel arrived on-time and adequately prepared to begin immediately. At the completion of each event, the appropriate person from CDCE followed up with communications and notifications when expected. In instances where something was amiss outside of the scope of the project, a member of the CDCE team either communicated the issue appropriately or simply resolved the issue and still followed up with a communication of the event."
"It has been my experience that CDCE consistently provides a reliable, valuable, efficient, and effective service."
Brendan Cotter
Bus Mechanical Officer, North County Transit District
"CDCE started providing INIT operations and maintenance services in February 2020 for the Southern California Regional Rail Authority's (Metrolink's) 143 Ticket Vending Machines (TVMs) which are spread out over six counties in Southern California. Additionally, CDCE conducted the transit automated fare collection electronics equipment installation and testing on North County Transit District's bus fleet 2021 as a subcontractor of INIT's."
"INIT has found CDCE to be excellent technically. CDCE has very strong technical leadership, and the technicians are very competent technically with a very helpful attitude. The CDCE team is excellent at troubleshooting and problem solving. We have very stringent Key Performance Indicators (KPIs) to meet on our projects, and CDCE has always met these KPIs. We have been extremely pleased with CDCE's performance, and plan to continue using them on our future projects."
Shahir Popatia
Project Manager / Systems Engineer INIT Innovations in Transportation, Inc.
"Our Police Department recently used CDCE services to install laptops and docking stations in our police vehicles. CDCE's customer service was excellent in providing us with fast service, their technician did an amazing job while installing the products. I would recommend CDCE to anyone that requires these types of products."
Sgt. Suarez
Southwest Community College
"CDCE was instrumental in the research and development of the forklift mounted computers that we chartered here in LAX for Expeditors."
Alan Banks
Manager, Warehouse
"Public Safety agencies rely on great working relationships with companies that share the same core values to serve our community. CDCE and their team, provide an integral role for the North Zone Fire Agencies in San Diego County to fulfill that mission of service excellence. From the President to Tech Support, each member is committed to meet the challenge and provide the latest technological innovations for emergency responders to perform their job at the highest possible level."
Joe Napier
Battalion Chief, Information Technology Baxter BioScience
"Working with CDCE is a pleasure because of their professionalism and their 'get it done' attitude."
John Sisto
Information Technology Baxter BioScience
"CDCE has been an invaluable partner for the Richmond Police Department, whether it's with a service request or new equipment purchase."
Eric Tam
Technology Supervisor Richmond Police Department