Panasonic TOUGHBOOK® mobile computers and tablets are designed to handle almost any situation—from business-rugged computers that withstand bangs, bumps and spillage, to fully-rugged that can survive extreme conditions, such as drops up to six feet, rain, oil, pressure, dust and extraordinary swings in temperature.
Panasonic has a long track record of investing heavily in research and development of high quality materials, innovative technologies and highly sophisticated, vertically integrated manufacturing facilities. By coupling these investments with a rigorous testing process, Panasonic continues to achieve legendary status for durable, reliable mobile computers.

Panasonic Rugged Laptops
TOUGHBOOK has the intelligence and grit needed to succeed in ruthless conditions. The durability, reliability, "always-on" connectivity, and lower total cost of ownership are just a few reasons the world's toughest users choose TOUGHBOOK.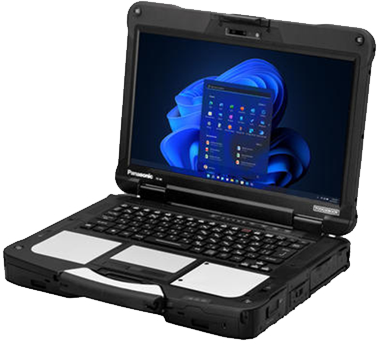 Toughbook 40
14″ Flexible Rugged Laptop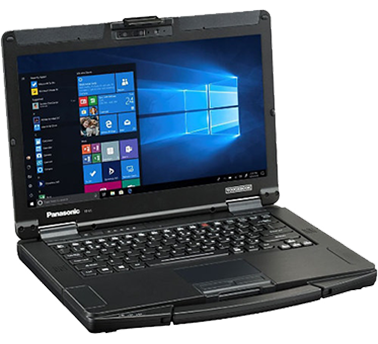 Toughbook 55
Modular 14″ Semi-Rugged Laptop
Panasonic Rugged 2-in-1s
Panasonic TOUGHBOOK raises the bar for rugged laptops, 2-in1s, tablets and handhelds in a wide range of industries. We combine hardware, software, and services that streamline processes, improve productivity, and lower total cost of ownership for some of the world's toughest and most remarkable workers.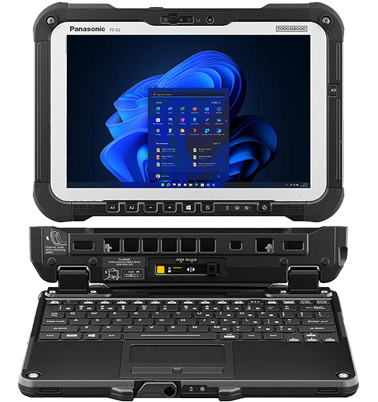 Toughbook G2
10.1″ Windows 10 Tablet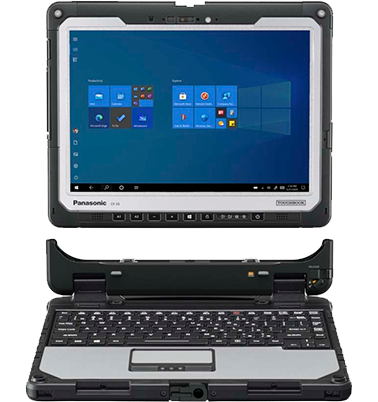 Toughbook 33 MK2
12.0″ Fully Rugged 2-in-1
Panasonic Rugged Tablets
Panasonic utilizes hardware engineered to survive demanding conditions and created using high-caliber materials and strict quality control processes, it's no surprise Toughbook outlasts rigorous testing to ensure all devices are up to any challenge.
Panasonic Rugged Handhelds
Panasonic handheld devices running Android™ operating systems give you rugged tools that operate in the most unforgiving environments.